Types of Investments
Loan Capital for the Revolving Loan Fund
Loans requested in amounts from $25,000 to $1,000,000
Includes equity equivalent investments (EQ2's) and program related investments (PRI's)
Loans requested to bear interest between 0% and 5% with quarterly interest payments
Loans are repayable at a maturity of 5 to 15 years
Loans will be the primary source of capitalization for the loan fund. These funds will be loaned by MHDF to borrowers at a rate only slightly higher than the cost of funds to the loan fund. Providing low interest rate loans is essential to the loan fund's mission and strategic plan.
Equity Capital for the Revolving Loan Fund
Equity requested in amounts exceeding $5,000
Due to the increased risk associated with the types of loan products this loan fund offers to borrowers, the loan fund is striving to have at least over a 5% net asset ratio and is reserving loss reserves and liquidity reserves. This equity capital will be loaned to create affordable housing, should be repaid and then re-loaned for another project. However, unlike the loan capital, equity capital has the flexibility needed to properly capitalize the loan fund.
Operating Financing
Grants requested to provide operating funds for the company
Program earnings for the loan fund are low as the fees and interest charged for the loan products are minimal. While expenses for the loan fund will be kept to a minimum, some operating support is requested in the form of operating grants.
---
Return on Investments:
Investors who provide loan capital to MHDF, receive a quarterly interest payment equal to their outstanding loan balance times the interest rate on the loan. Interest rates on loans to MHDF range from1%-4%. Since MHDF desires to provide low cost financing to their borrowers, MHDF strives to raise low cost loan capital. This most frequently comes from EQ2 loans and government agencies.
Investors who provide equity capital and operating financing to MHDF, do not receive a financial return on their investment.
Predevelopment lending and the other non-traditional lending provided by MHDF, can be more risky than conventional financing. In order to mitigate this risk, MHDF provides technical assistance to its borrowers and remains directly involved in the pre-development and development process. By being directly involved with the borrower during the application process for construction, permanent and equity financing, MHDF has a strong indication of the development's success. Loans are made to borrowers for affordable housing developments that are expected to receive a source of financing that will repay the loan from MHDF. Since its inception in 2000, MHDF has had one write off less than .01% of the loans made to date.
Our Investors
The results we achieve are only made possible through the financial investments and support from the following partners.
Bank of Hays
CareSource
CDFI Fund
FHLB of Topeka
First National Bank of Omaha
Intrust
Kutak Rock
Nebraska Department of Economic Development
OCF
Opportunity Finance Network
Peter Kiewit Foundation
REI
Sunflower Bank
U.S. Bancorp CDC
Wells Fargo CDC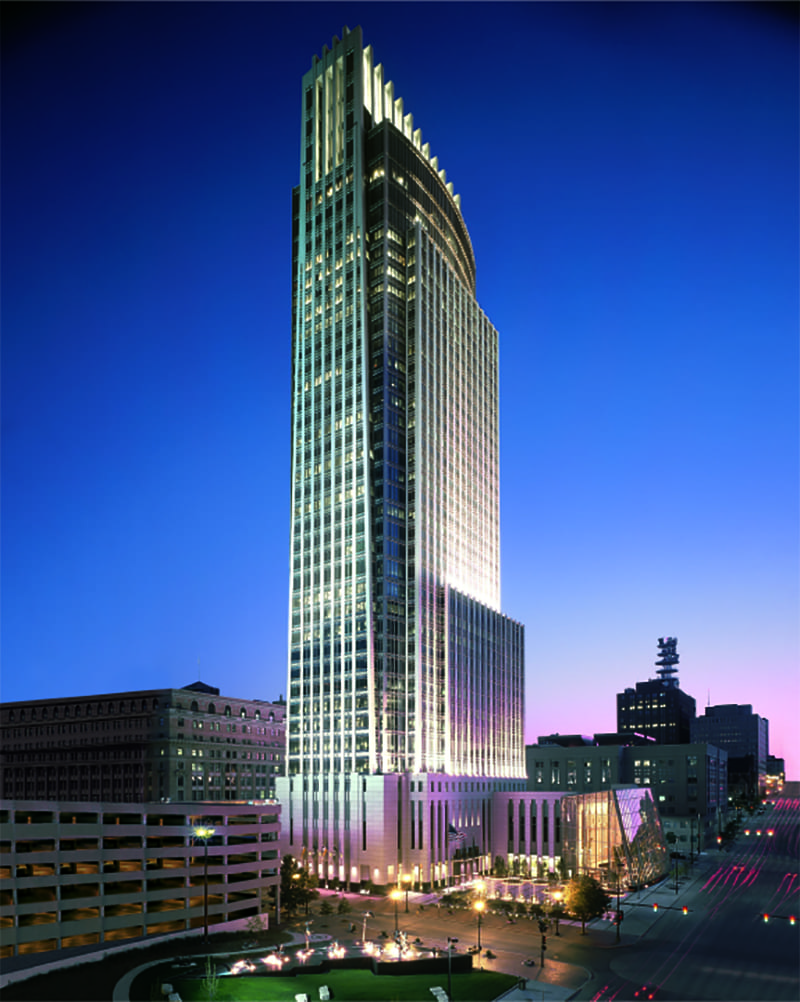 At FNBO, we believe one of the biggest factors to the long-term success of communities is access to safe, quality and affordable housing. Our partnership with Midwest Housing Development Fund contributes to our goal of improving the availability of affordable housing and the vitality of disinvested neighborhoods by providing financing for the creation, development and rehabilitation of affordable housing units in the communities we serve.
First National Bank of Omaha